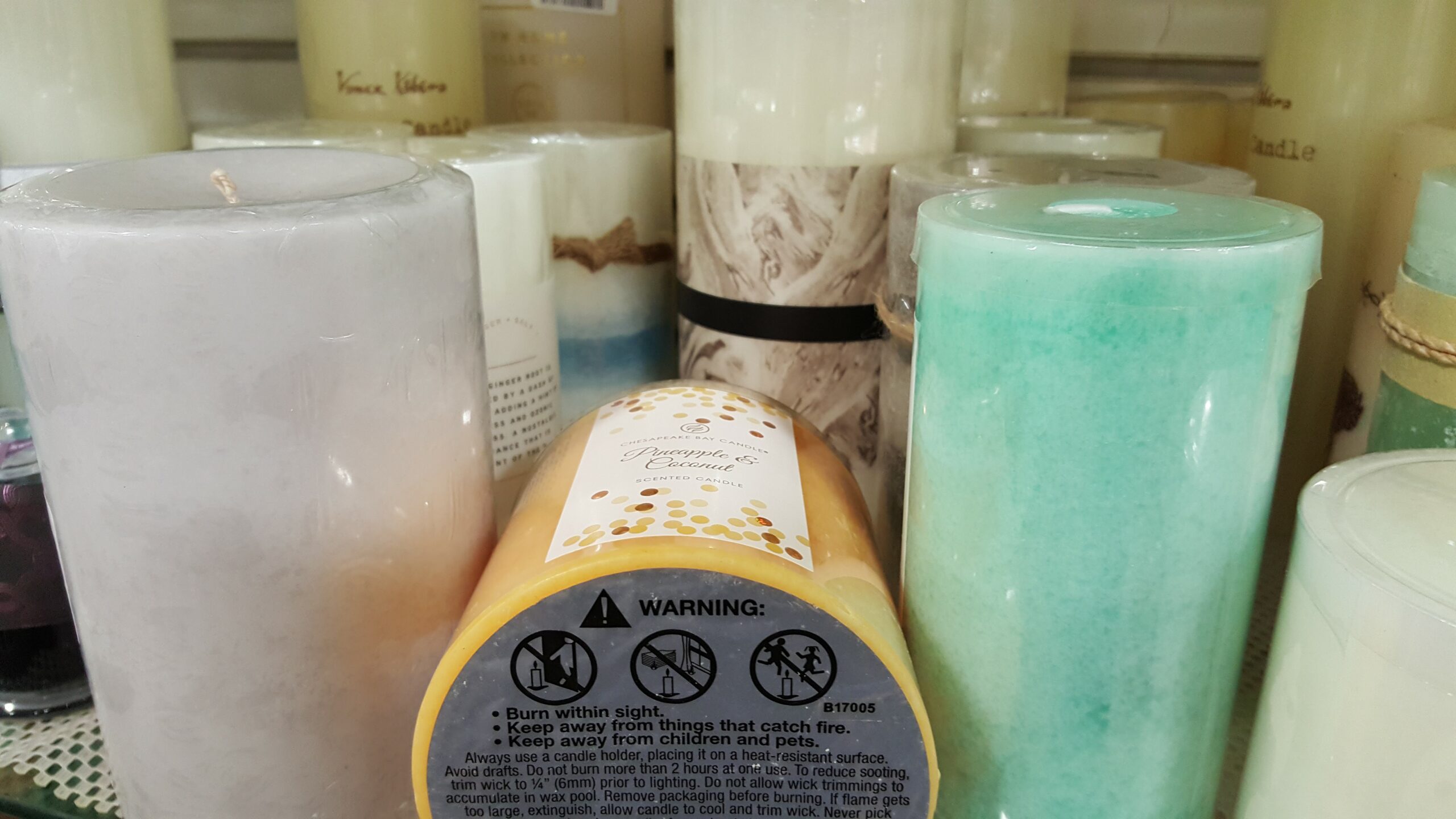 While we rarely use them for lighting anymore—except for the romantic kind—candles remain an important part of the Beauty and Personal Care industry, given their wonderful scents and the atmosphere they provide. Therefore, candle labels of all kinds remain an important part of the labels industry. Custom printed candle tin labels, custom candle jar labels, taper labels, beeswax candle labels, adhesive aromatherapy candle labels—they all have their places.
Although the candle labels category is surprisingly large, given the various types and uses of the candles themselves, all candle labels have something in common. At the very least, candle labels must be hardy enough to stand up to the presence of wax, which can damage or stain some substrates, especially uncoated paper ones. This is especially true for taper labels, beeswax candle labels, and others that are attached directly to the candles themselves. However, custom aromatic candle labels, artisan candle labels, candle tin labels, candle jar labels, and even candle jar lid labels, which are typically attached to a candle container, also have to be able to withstand the rigors of wax contact, especially hot wax in the form of drips. Coated craft paper and BOPP both make for solid candle label substrates, while the adhesives may have to handle a moderate amount of heat due to transfer of said heat from the hot wax in the container as well as the drippage.
Whether you need tens of thousands of taper labels or a few hundred custom artisan candle labels, Etiquette Systems can handle your candle label order with speed and panache. In addition to custom-printed candle labels, we also provide blank candle labels you can print for yourself with your jet or laser printer. We can provide candle labels in a wide range of materials, colors, shapes, and sizes, in material combinations that fit every need and budget. So why go with the same-old-same old, when you can experience the new hotness that is Etiquette Systems? Contact us for a candle labels quote today!