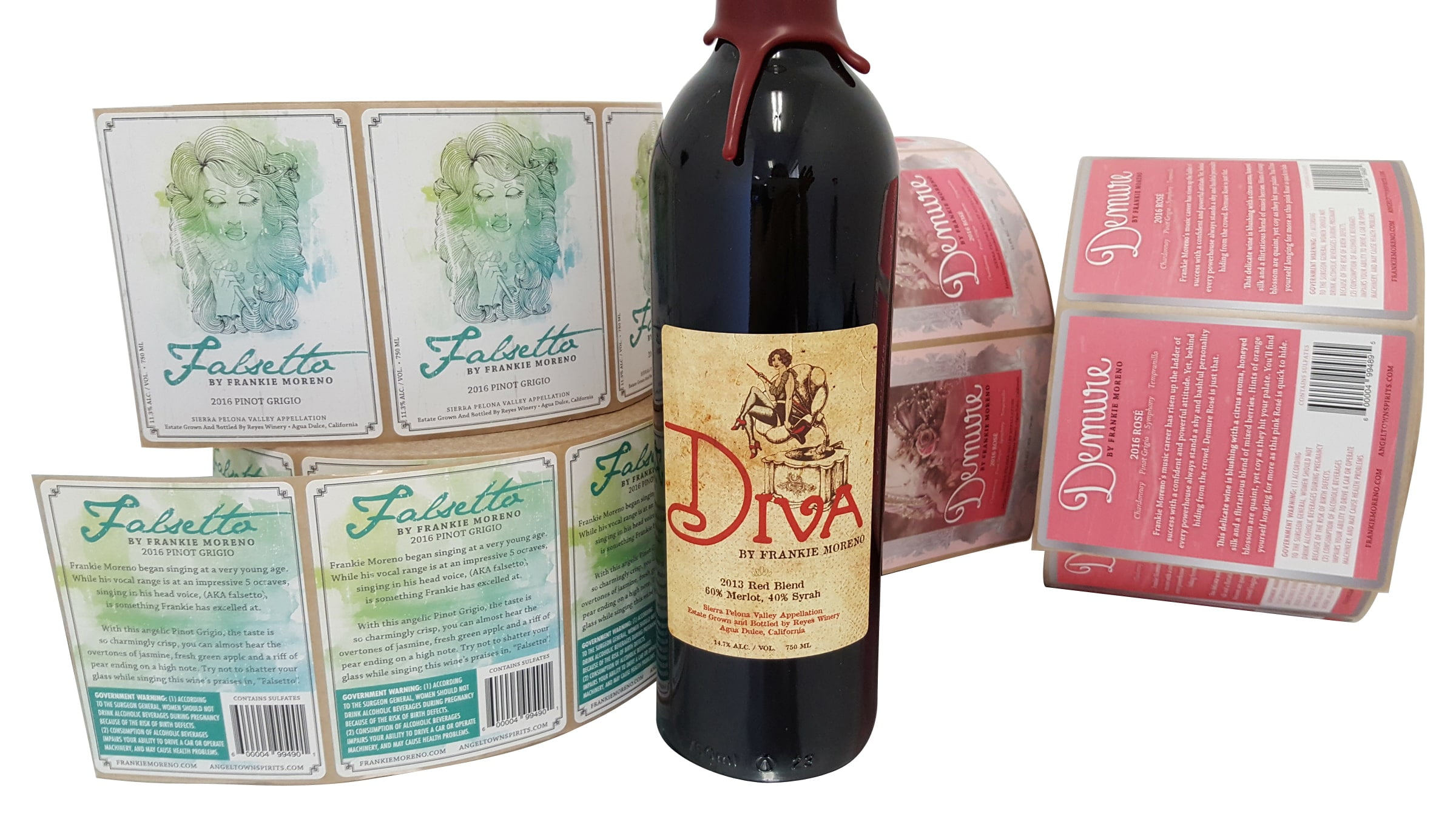 The wine bottle label category has recently become one of the most competitive categories in the printing field. It's also quite extensive. While we don't specialize in wine bottle labels at Etiquette Systems, we do have experience in the field and we make lots of other beverage labels. Whatever you've got, we've got the wine labels for it!
The basics of wine bottle label making are simple enough: you need a substrate and adhesive that can handle liquid spills, condensation, and ice buckets without slipping or turning to mush. There are special substrates specifically made for just that, particularly for champagne and similar sparkling wine bottle labels. And of course, the carbonation in such wines can't be allowed to damage the label or its all-important branding and dating information. Fortunately, we're up to that challenge with wine label materials formulated for high tack and durability even in wet and moist situations.
We'll be pleased to help you design and produce the wine bottle labels of your dreams, no matter how odd those dreams may seem to us. Just ask for a quote based on the size, shape, and numbers of wine labels you need, tell us how we can help with the images, and we'll send you a quote right away.