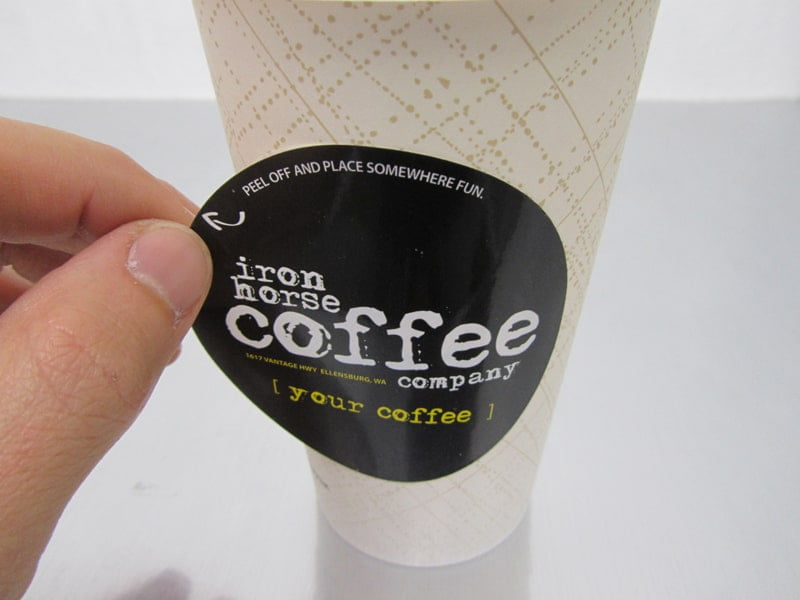 These days, the market for coffee—and therefore for coffee labels—is as vibrant and diverse as it's ever been. In fact, because coffee is a wonderfully variable beverage, there's a demand for custom coffee labels of many types. We're happy to help. With its wonderful aroma and rejuvenative powers, coffee's one of our favorite caffeine delivery systems.
Unlike many custom food labels, a coffee label is far more than just a way to identify your favorite brand and the amount of the coffee, by weight, in the container. With a properly printed coffee container label, you can tell at a glance the depth of roast (light, medium, and dark), where the coffee was grown, how it was grown, whether the farmers were fairly treated and well paid for their nectar, whether the beans were grown in a sustainable way or under a forest canopy, how high on the mountain they were grown (the higher the better!)—and sometimes even more. International standard symbols for all these types of coffee exist, and must be included on coffee container labels to help the buyer find what he or she is looking for.
We can provide coffee labels in quantities large and small, in a pleasing variety of shapes to match your needs to a "T," and we'll work closely with you to help produce a design for your custom printed coffee labels that reaches out and pulls people in nearly as well as the exquisite aroma of your fresh, piquant roast.
So wake up and smell the coffee when it comes to affordable coffee labels. Try Etiquette Systems!