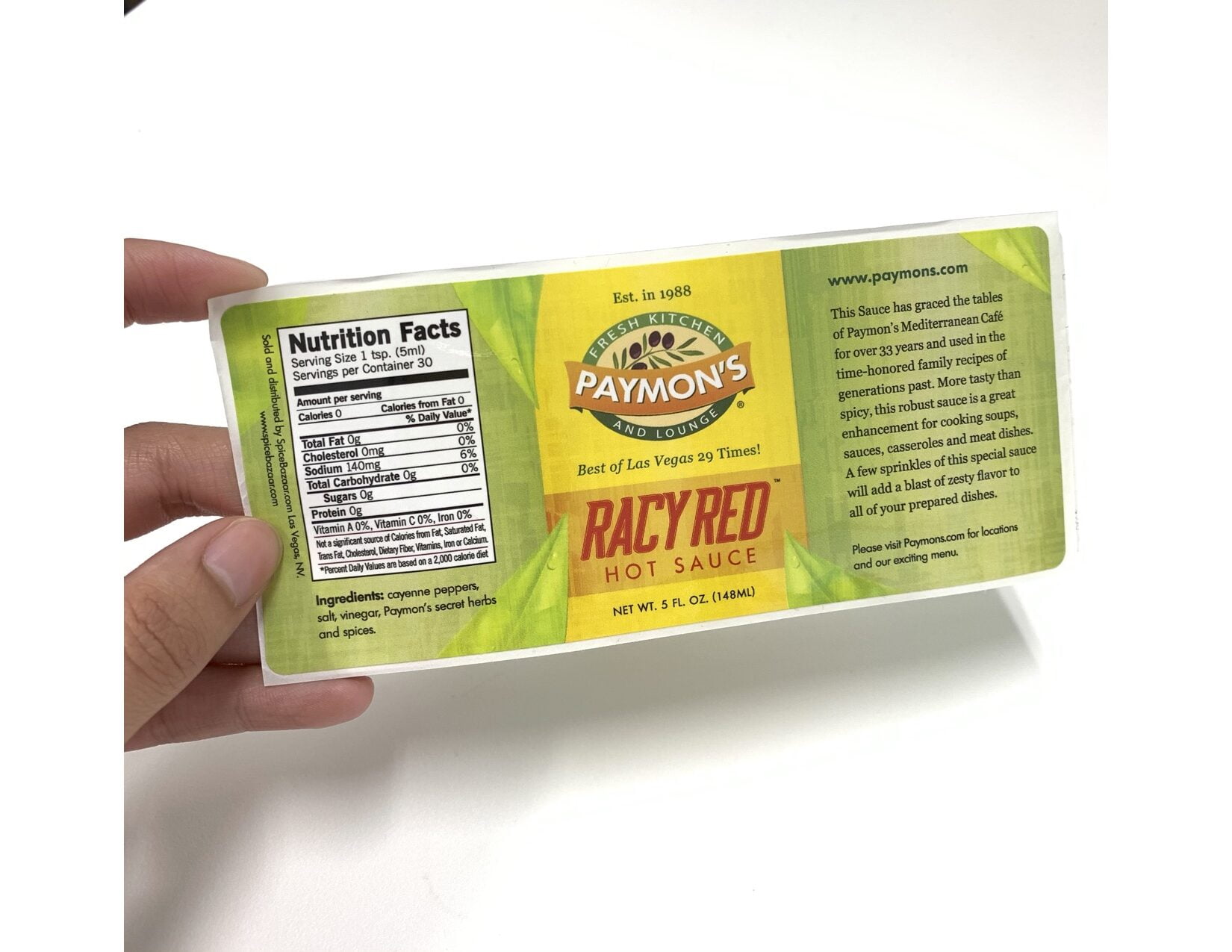 Looking for some hot labels for your salsa? We've got 'em! Besides chocolate, beans, and corn, peppers and tomatoes are probably America's biggest contributions to the world food supply. Entire cuisines have been built around them.
Our hot sauce labels are made right. We can provide them in various materials, from standard paper labels to BOPP hot sauce labels that can stand up to the toughest hot sauce attack, even from those scary sauces made from peppers high on the Scoville scale. While we'll gladly help you with custom printed hot sauce bottle labels, if you prefer blank hot sauce labels to print on your own printers, we can provide those, too.
Contact us today for a quick quote!