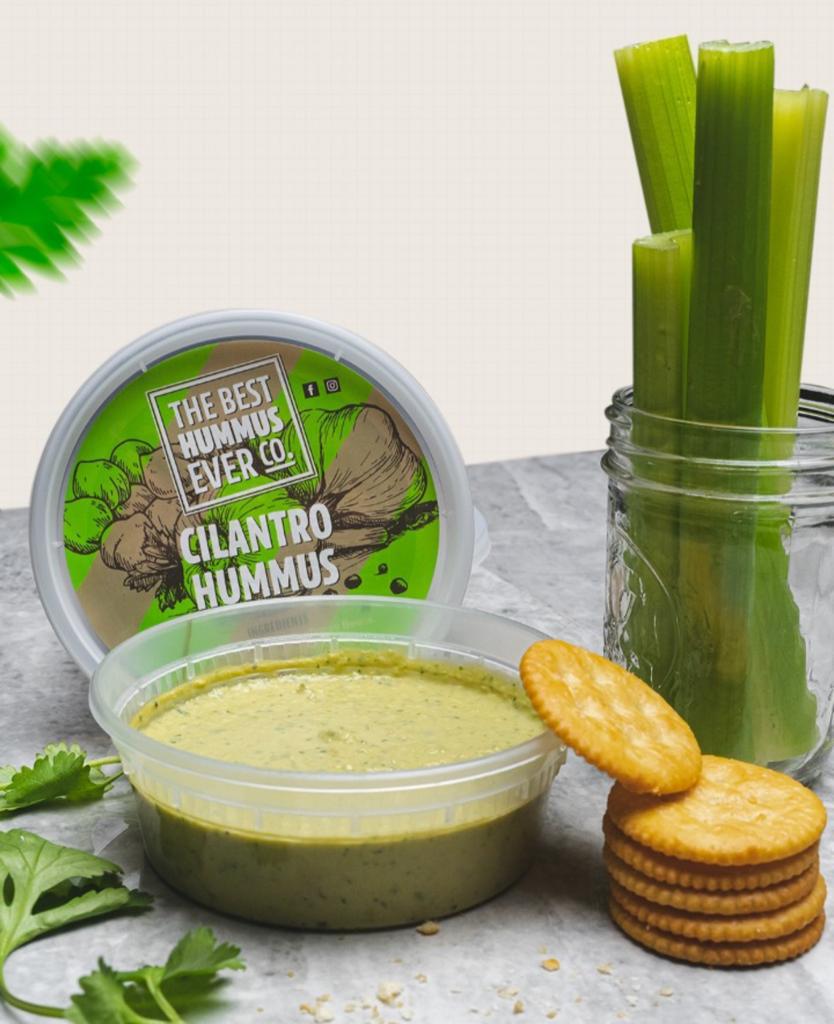 Did you know that chickpeas and garbanzo beans are the same thing? Whatever you call them, these chunky legumes have been grown for 7,500 years in the Middle East, and are still a staple ingredient in Middle Eastern and Mediterranean cuisine. If you've eaten three-bean salad or hummus, you've eaten chickpeas.
Speaking of hummus, it's a creamy chickpea dip that goes good with just about everything, including beer. The basic nutty taste is amenable to all kinds of spices, especially garlic. We're also partial to sun-dried tomato hummus and basil pesto hummus. Yum!
Most importantly, we've got the know-how to make the best hummus labels humanly possible. We understand the requirements for your hummus labels, from the need to typically apply the label to a curved surface to the characteristics needed for it to adhere permanently. Most prepared hummus is refrigerated, so you'll need labels that can handle cool temperatures and condensation. All our standard labels are made from stock rated to perform as freezer labels. That means they're tough and moisture-resistant. It also helps that they're oil-resistant, just in case some the contents dribble a little after the customer buys it. They need to know what to buy next time, right?
If you're looking for the best hummus labels, no matter how few or how many, contact us for a quote today.