Learn [More] About Labels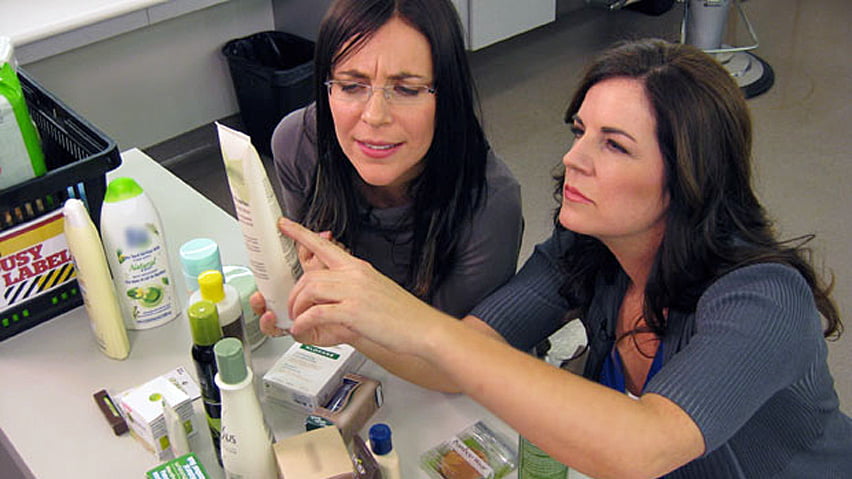 At Etiquette Systems, our goal is to provide you with a versatile and complete label shopping experience, where you can choose from a wide range of printing methods and label materials. We're experts at mixing and matching the various label components to produce the exact types of custom labels you're looking for. We'll even help you modify your art and designs if necessary. We're especially adept at flexographic printing.
If you've ever wondered how we print your labels, you've come to the right place! On this page, you'll find links to take you through the entire process. Click those links and the links on the pages they lead to in order to learn all about the advantages we offer you as a superbly flexible one-stop label shop. We also offer plenty of information on the various types of labels we print on a daily basis.
Once you've taken a good look at what we can do for you, we're confident that you'll realize you'll never have to look for another label company again. We're proud of our ability to quickly and professionally deliver on all your label needs—and all false modesty aside, we're very good at what we do. So why go anywhere else?
If you have any questions we don't cover here, or just happen to be curious about something in particular, then let us know. We'll answer your inquiries to the best of our ability here, on our blog, and on our FAQ page.
If you're already rearing to go, then click here or call us at 855.668.7453 to get a quote on your next printing job!
…and WHO Uses Them.
Are you a manufacturer, distributor or wholesaler? If so, we can provide just about any type of Manufacturing Label you can imagine, made precisely to your specifications. If you manufacture healthcare products, for example, you'll need Health and Beauty Labels. Do you make cleaners? You'll certainly need Soap Labels. A distributor of any sort needs plenty of Box Labels, whereas a battery wholesaler may require super-tough Custom Battery Labels. Not only are we expert at printing basic product description information, we also know the value of including government mandated information such as FDA requirements when necessary.
Are you promoting an event and/or product? Then you'll be happy to have us on your team! We produce all kinds of Promotional Labels & Decals meant to promote items and solicit business. For example, you can promote an upcoming event on windows to patrons both inside your store and outside walking by using Double-Sided Window Decals.
Are you packaging foods and/or beverages? Look no further than Etiquette Systems for your labels. We can produce a wide variety of labels for all aspects of food packaging. A manufacturer of canned and boxed dry goods requires top-notch Food Labels, while a cold storage facility may need to upgrade to specialty Freezer Labels made specifically to handle extremes of cold and moisture—from the label substrate right down to the type of adhesive used.
Those who specialize in beverage packaging require dependable Beverage Labels, whether their products come in cans, squeeze packs, bottles, or cartons. Coffee roasters can package their beans with our Coffee Labels, and we've mastered the tough, moisture-resistant Dairy Labels that moo-juice bottlers need.
…WHAT kind of labels to order.
Do you need durable industrial-grade labels? Our Industrial Labels are ideal for a wide variety of applications, from asset labeling to hard hat decals. Chemical companies are mandated by legislation to label their products with Dangerous Goods Labels meant to notify users, shippers, and emergency responders of the nature of the materials they're dealing with. Durable goods, prescription drugs, and heavy equipment may need Warning Labels if they pose any risk of injury to users. Needless to say, these labels must be tough and chemical/moisture resistant to do their jobs right.
Do you need printed or blank labels? Specialized, high-quality Prime Multi-Color Labels bearing your designs, logos, and product information are our stock in trade. Our brightly colored, custom-printed labels make your products stand out on crowded store shelves. We can also provide Bar-Coded Labels and Consecutively Numbered Labels of all kinds.
While we specialize in Custom Printed Labels, we can also supply blank labels that can be made compatible for either laser/inkjet sheet printers OR thermal transfer (and direct thermal) roll printers. As a courtesy, we can also supply thermal transfer ribbons and printers for customers also wanting us to make them thermal transfer labels. We do NOT supply materials and equipment for laser printing (i.e., toner or copiers).
Do you need your labels on sheets, rolls, or individually cut? Depending on your needs, we can provide your labels in one or more of several finished label formats. Some customers prefer blank Sheet Labels, generally for laser and inkjet printers, which we can provide in a wide variety of sizes and shapes.
Roll Labels, on the other hand, are exactly what they sound like: custom-printed labels, often of the Prime Multi-Color or Bar-Coded types, provided on rolls for easy machine-applied or manual peel-and-stick labeling. One thing you'll need to remember when ordering Roll Labels is to provide us with a Copy Position Sheet, showing us the unwind direction required and how the labels should be printed on the rolls. This can differ according to whether the labels should be printed horizontally or vertically, or wound in or out. We'll also need to know the details of any other required manual/machine-applied factors, as well as core size options. Sometimes special mandrels are required to fit specific label roll sizes.
To see some visual examples of the different formats we offer, check our Finished Formats page. We also offer individually cut labels in just about any shape you need. For more information on sizing, see our Material Flexibility and Sizing page.
Which label sizes and material type(s) do you need?
We can size your labels according to your needs, using the specialized die-cutting abilities mentioned above, though it's typically less expensive to use standard sizes. We can also provide a variety of label substrates (face-stocks), label adhesives, and liners, mixing and matching according to your specific requirements. See our Material Flexibility and Sizing page for more information.
…WHEN to order them.
Tired of overspending on labels? We've got your back. We're your one stop shop for both custom ready-to-apply printed labels and generic print-it-yourself labels.
It's time to have labels custom-made by a specialty company when generic one-stop suppliers can't, won't, or just overcharge. Instead of ordering labels from a general packaging/supply source like Uline or Unisource, or even an office supply chain like Staples and OfficeMax via a catalog, it's time to peruse the information throughout our convenient website. We supply a wide range of printer labels in roll and sheet formats, but it's time to start ordering Custom Printed Labels when the cost of printer consumables makes up a substantial percentage of your packaging overhead.
It's definitely time to order from us when your other suppliers can't provide a wide variety of substrates, adhesives, liners, and inks to fit your needs, not to mention the special processes that make our products so durable and long-lasting.
…WHERE to get them.
One of Etiquette System's strengths is its location. We're in southern Nevada, which makes it easy to ship items all over North America with remarkable speed and low cost. In addition to the continental U.S. and Canada, we also ship overseas; for example, Australia and South America. And here's the thing: Even when you purchase many thousands of labels, the cost of shipping them—even overseas—is negligible, because they're compact by comparison to the cost of the products they'll be used to label.
Need to contact us directly? Couldn't be easier. You can go to our website and Request a Quote; you can email us with questions; or call us in the U.S. and Canada toll-free at 855.668.7453 (or 702.568.7453 if you're in southern Nevada). Care to come see us in person? We're at 2051 Pabco Road, Henderson, Nevada 89011.
…WHY they're so important.
Top-quality adhesive labels have many uses. Let's say you run a warehouse where you employ a computerized asset or inventory control system; you'll need some Bar Coded Labels to help track your items. As complicated as they look, these types of labels are easy for us to make, given our specialized equipment and experience. If you're a product manufacturer or a food packager, customized labels help define your product, especially the Prime Multi-Color Labels we specialize in. Your labels need to be professional in appearance and material, because who's going to purchase a product that looks like it's been made (and labeled!) in a garage?
For some product labels, it's critically important that you get them exactly right—not just because of your unique identification requirements, but also for basic sales needs and, sometimes, legal requirements. Consider, for example, products encoded in a scanning database to make the checker's job ten times easier. You'll need top quality, well-printed Bar Coded Labels — and learning about those, and what's necessary to get them right, is an education unto itself.
Even more important than professionalism and coding aspects are legal requirements. Many of the Food Labels and Health and Beauty Labels we produce have to fulfill FDA-mandated packaging requirements, which you surely don't want to run afoul of. (The government can be very unforgiving.) Furthermore, you need to stay on top of the various changes in the laws, which may suddenly require you to modify your labeling. Recently, for example, this was a big issue for the sunscreen industry.
…HOW we print them.
Printing anything is a complex business, and with their very specific requirements, printing labels has its own special challenges. But we've got nothing to hide! To learn more about our printing processes and capabilities—and there's a lot to learn—check out our Printing Versatility page. We think you'll find it pretty darn fascinating.