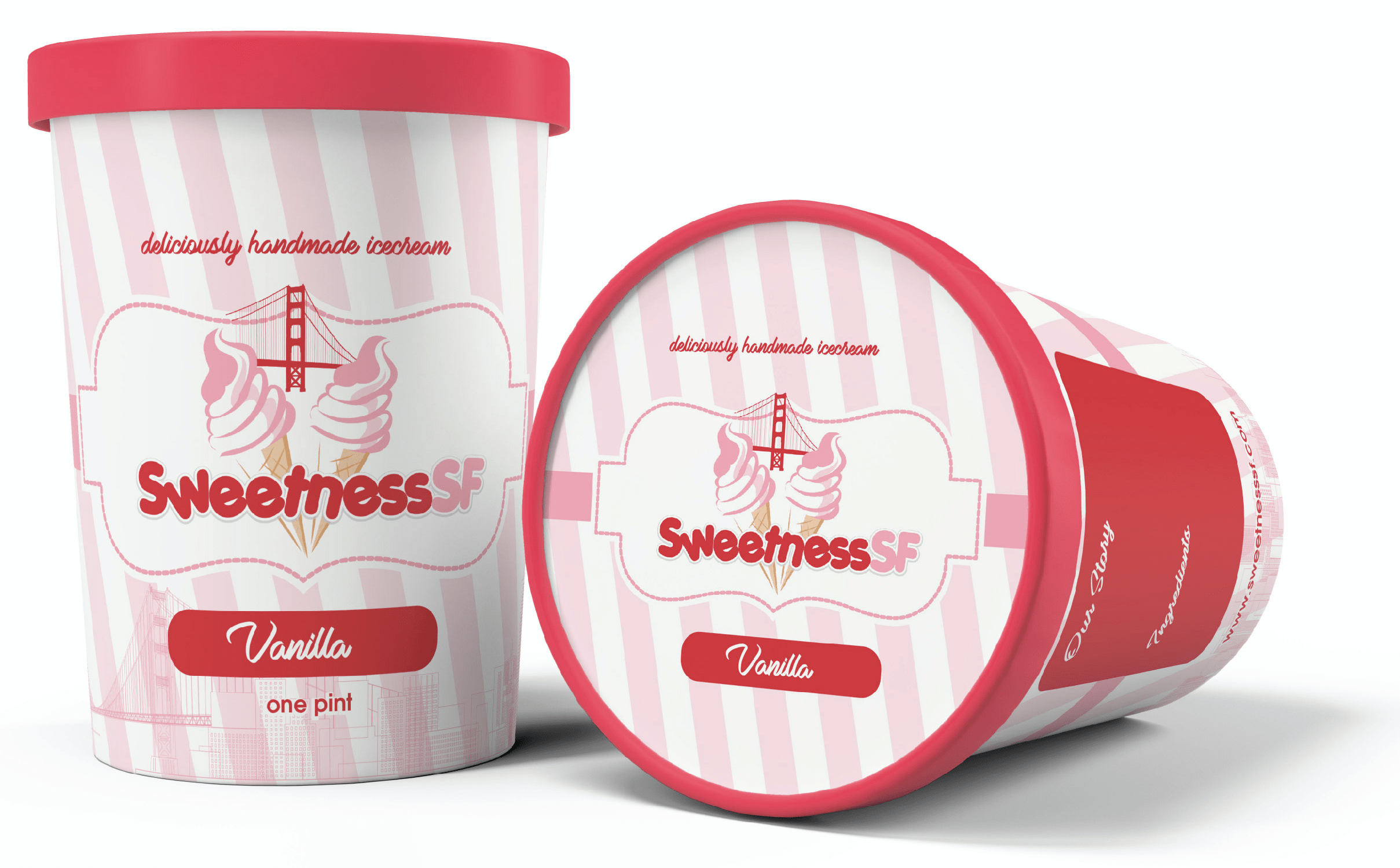 Everyone knows that you shouldn't eat or drink ice-cold things when it's already ice-cold outside. But for perfectly good reasons, everyone likes to eat ice cream products even during the winter. Ice cream is delicious, and who doesn't want to pretend it's summer when it's really 20 degrees outside?
Which makes ice cream labels a year-round need for manufacturers of frozen confections. It's pretty much the same for frozen yogurt and smoothie labels and popsicle labels, too. Thank goodness for central heat, or we'd all be a lot more familiar with frostbite and hypothermia! That said, sales of ice cream labels do go down somewhat in the cold weather (though smart makers are stocking up during that part of the year!) while soup label sales go up.
Ice cream and frozen dessert sales are approaching the $30 billion mark annually. That's "billion" with a "b". That's why we're standing ready to help you nab your slice of the market share with the sweetest ice cream labels you've ever seen. We can help you with every level of printing ice cream labels, from providing blank freezer sheet labels so you can print your own ice cream labels on a laser or inkjet printer using frozen label templates, to providing full-color, high-quality custom printed ice cream labels complete with your logo and everything required by law.
If you happen to be making ice cream for yourself and your family, no problem. We also have write on freezer labels you can use, so you can tell Fudge Ripple from Rocky Road at a glance.
We can make or provide ice cream labels made of plain paper, coated paper, or white vinyl in a wide variety of shapes and sizes. They great thing about all of three material types is that they all come with adhesives, either hot rubber or emulsion-based, that can handle temperatures of down to at least -60 degrees. Think Antarctica. Or springtime on Mars. That's cold enough for boiling water to turn to snow before it hits the ground. (Yes, it's been tested. On Earth.)
You might not have to worry about dealing with cold of that magnitude, but whether you make mass quantities of ice cream or just enough for a family of five, you'll have to worry about frost. Its ability to handle moisture is the true test of a freezer label's quality. You've probably noticed that labels and tapes used for non-freezer tasks stop sticking when it gets wet—even duct tape, which everyone knows holds the universe together. You can't have that with freezer labels, including ice cream labels, which attract lots of moisture. That why we make sure our freezer labels can handle both cold and wetness, a factor you'll be sure to appreciate.
Want to know more? Ready to buy? Contact us now for a quote!