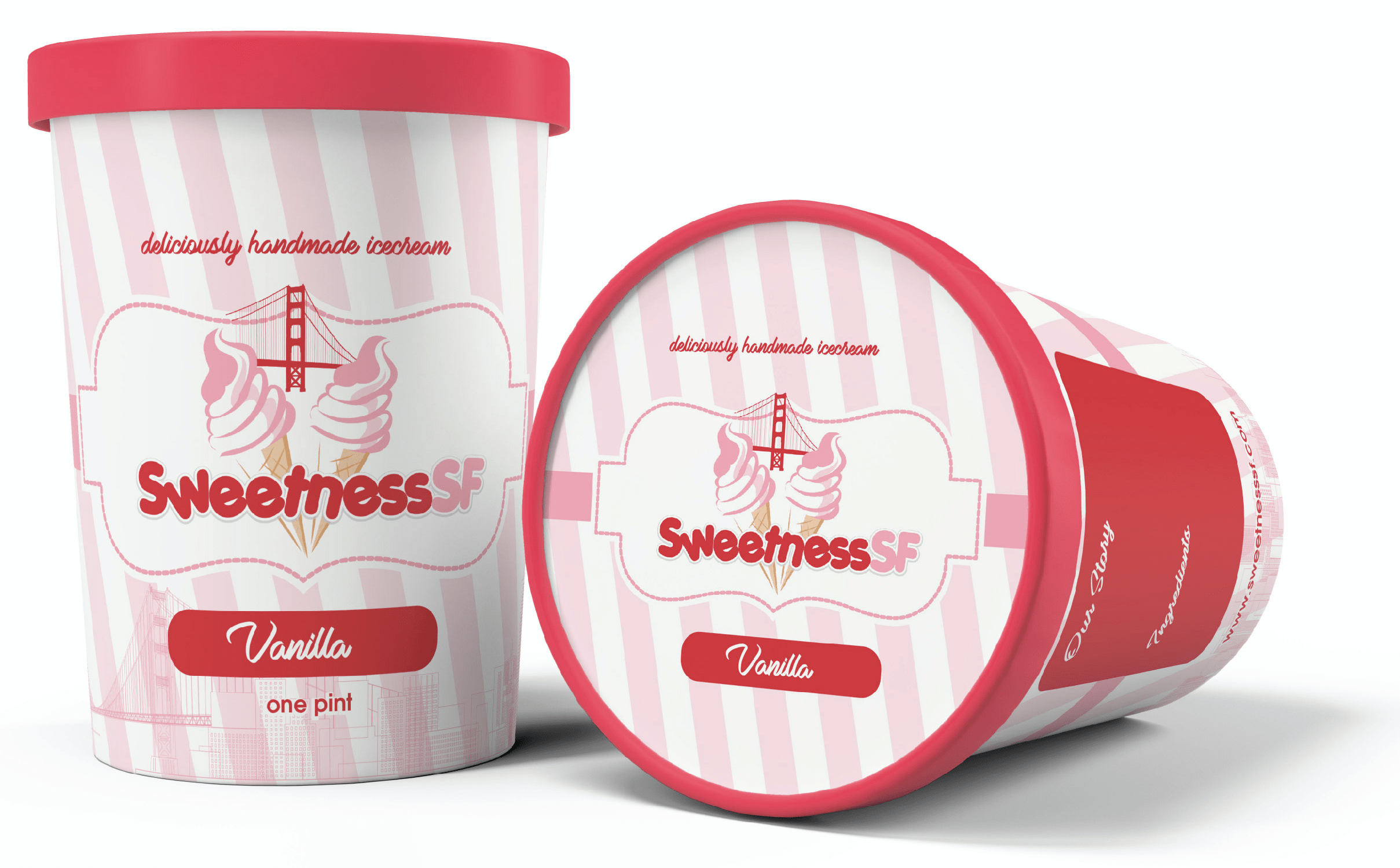 Everyone knows you shouldn't eat or drink ice-cold things when it's already ice-cold outside. But for perfectly good reasons, everyone likes to eat ice cream products even during the winter. Ice cream is delicious, and who doesn't want to pretend it's summer when it's really 20 degrees outside?
Which makes ice cream labels a year-round need for manufacturers of frozen confections. It's pretty much the same for frozen yogurt and smoothie labels and popsicle labels, too. Thank goodness for central heat, or we'd all be a lot more familiar with frostbite and hypothermia! That said, sales of ice cream labels do go down somewhat in the cold weather (though smart makers are stocking up during that part of the year!) while soup label sales go up.
Ice cream and frozen dessert sales are approaching the $30 billion mark annually. That's "billion" with a "b". That's why we're standing ready to help you nab your slice of the market share with the sweetest ice cream labels you've ever seen.

We can help you with every level of printing ice cream labels, from providing blank freezer sheet labels so you can print your own ice cream labels on a laser or inkjet printer using frozen label templates, to providing full-color, high-quality custom printed ice cream labels complete with your logo and everything required by law.