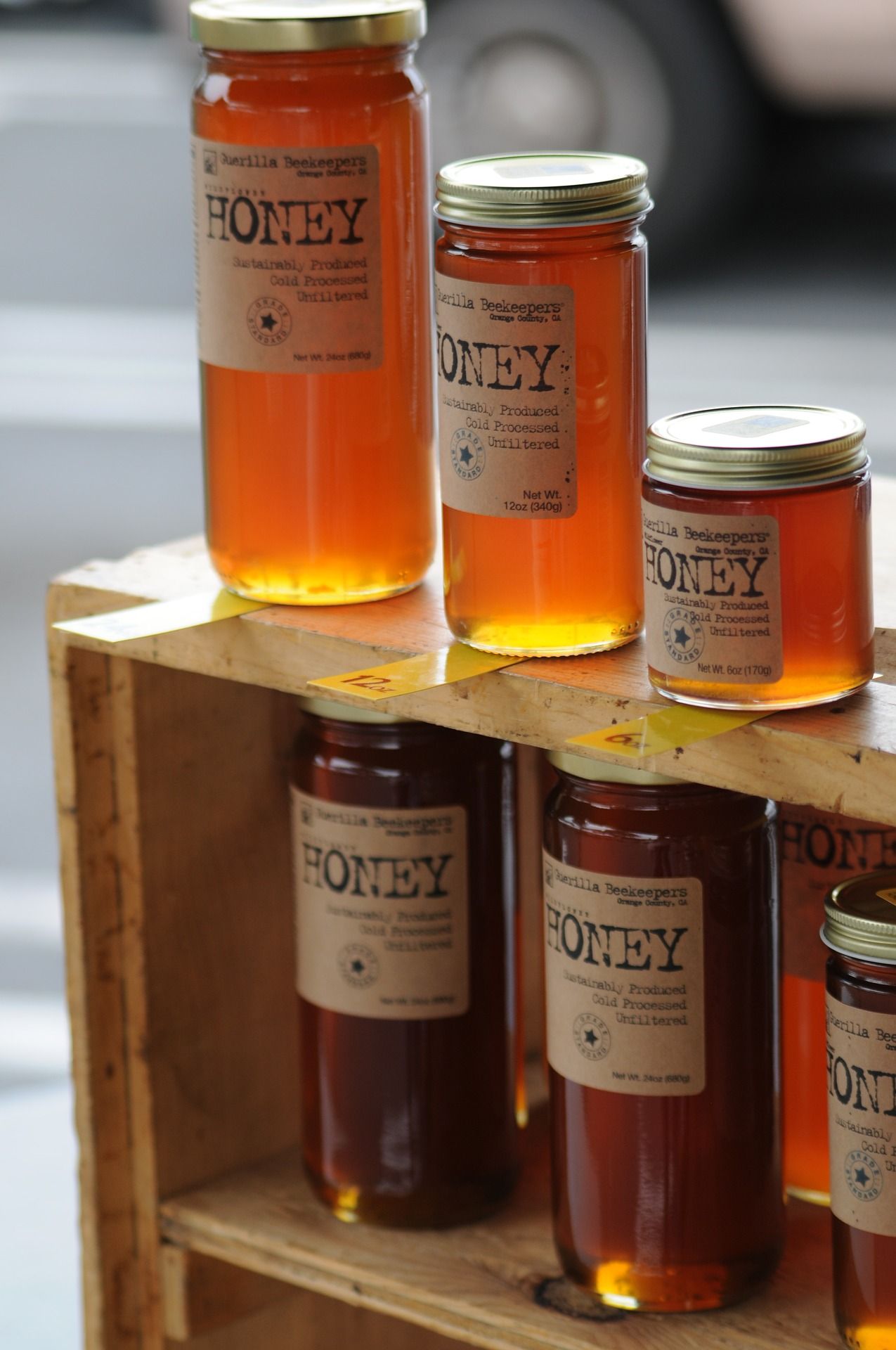 Looking for some sweet honey labels? We've got everything you could ask for! The honey industry is growing by leaps and bounds in North America, which is home to over at least 2,400,000 hives—a high percentage of the world's total. Honey's not just tasty, it's a nice alternative to sugar, and adds a distinct tang to drinks and foods sweetened with it.
Whether you keep just a few hives in the backyard or hundreds in rows on the back forty, you'll eventually need some honey labels. These specialized food labels have their own specific, strict requirements that we know well. Durability comes built in. Although honey labels may not need to survive extreme conditions, they do need to be tough for use on squeezable containers, and must be able to handle dripping honey without the adhesive detaching or the ink smearing.
Call or email us for a quote on your blank and custom printed honey labels. Here's to sweet success!