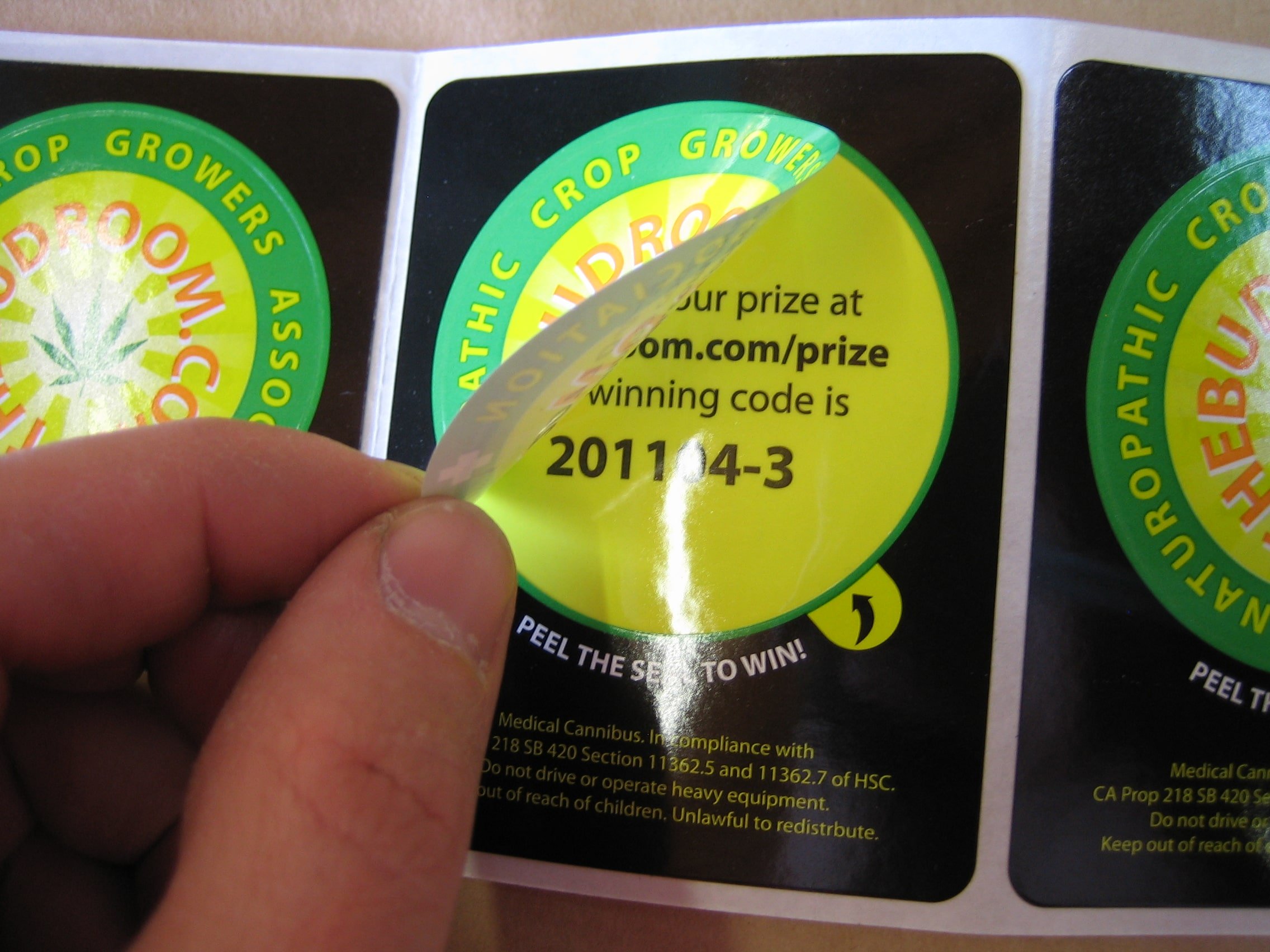 Piggyback labels are a curious breed, but they're exactly what they sound like: labels you can peel off existing labels and stick where you need them.
Adhesive labels usually consist of a face stock with printing (if any) on one side, an adhesive on the other, and a slick backing stuck to the adhesive side so that the labels won't stick to anything you don't want them to. Usually, you just peel off the backing, stick the label where it goes, and toss the backing. Piggyback labels, however, are unique in that the other side of the backing has its own adhesive, followed by another layer of backing, so you can stick the whole label or set of labels on something—and then, later, you can peel off the other label(s) riding piggyback on the original label.
Even if you didn't know what they were called, you've probably seen piggyback labels before. Have you ever received a package with a return label you could peel off and then use on an envelope or other package? That's a custom printed piggyback label. In this case, the piggyback label is basically an adhesive label stuck on top of another adhesive label, which was stuck to whatever they sent you. Some states that require auto inspection stickers provide those inspection stickers as piggyback labels. For years, the IRS used piggyback labels on their tax form books so you could just peel your pre-printed address label off and stick it to the top of your tax form, and not even worry about filling in the address info.
Other piggyback labels are made with two layers of printing, without adhesives, so you can peel off one to reveal a reward or other information. Game pieces—such as for a version of Monopoly or Scrabble—from fast-food restaurants often come in this form of piggyback label. Often they have another layer of backing you can peel off to stick to a "gameboard" page.
Custom piggyback labels are ideal if you've got a lot of stuff to send out that needs an easy reply: for example, RSVPs for a big event, conference sign-ups, surveys, or advertising circulars. With piggyback labels you can save money by using only one label instead of two. They don't have to be fancy: a piggyback label can be as simple as a "Yes" or "No" sticker that the recipient can peel and affix to a pre-printed card. One unusual specialized use of piggyback labels is for blood donors to label forms if they think their blood shouldn't be used for some patients.
Piggyback labels are especially valuable for entrepreneurs who need to finance an effective direct mail marketing blast, because they make life that much easier for the people receiving the mailings. Direct marketers have used this type of custom printed piggyback labels a lot over the last few decades. They'll tell you that most prospects want that: they're more likely to respond favorably if you do everything but open the letter for them. We're sure someone will figure out a way to do that pretty soon, too!
Here at Etiquette Systems, we'll happily print custom piggyback labels in any type or quantity for you. However, if you want to print your own piggyback labels, we also can provide blank DIY piggyback labels suitable for laser and inkjet printers. Just let us know your special needs, and we'll shoot a quote to you ASAP.