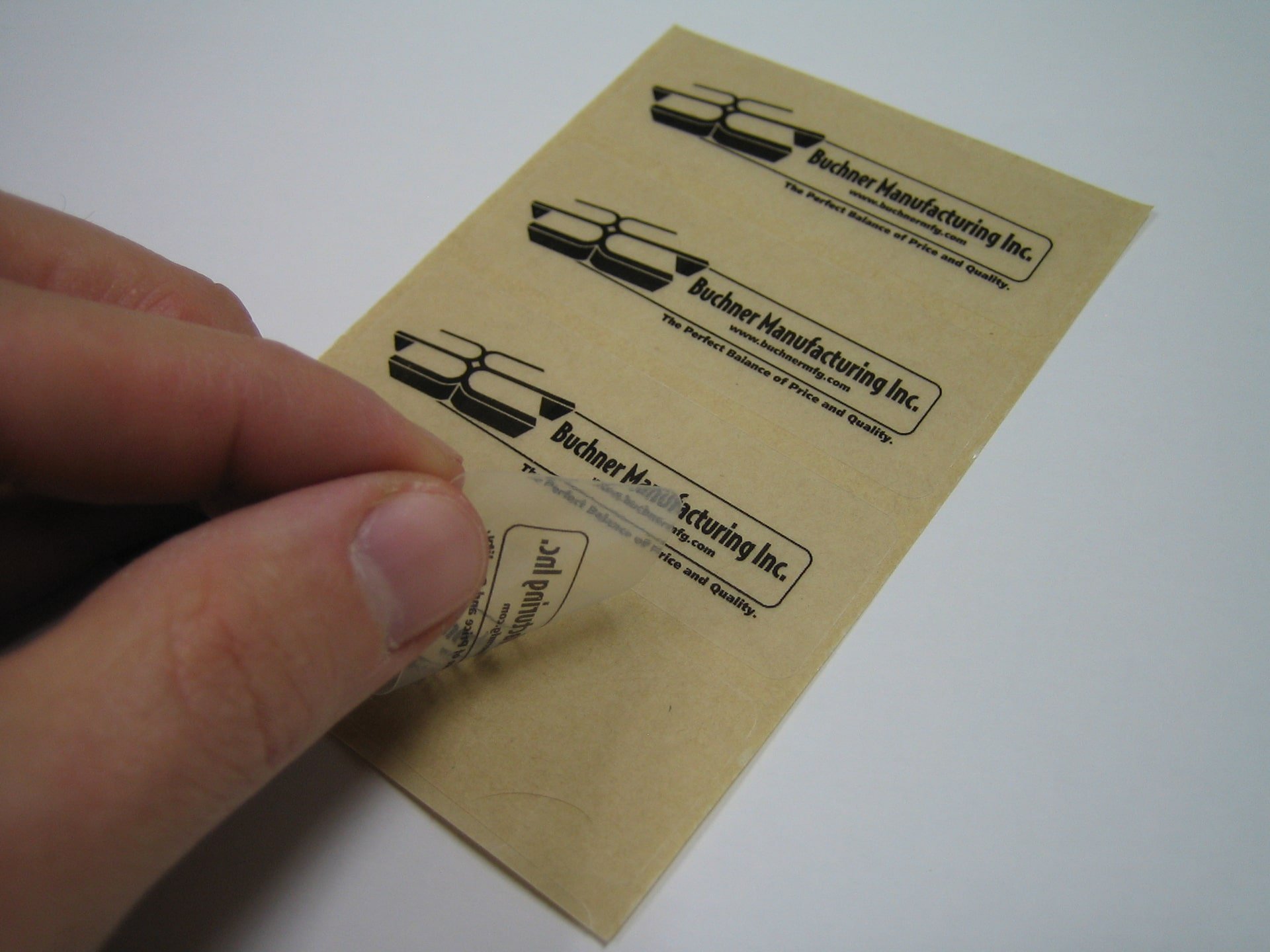 Waterproof labels are made of durable materials and/or laminated to resist moisture in order to increase their weather resistance and, therefore, their use life. They're among the most common durable labels we sell, both in blank and custom waterproof label formats. Actually, they're not just waterproof; they're weatherproof as well. Quality weatherproof labels have to be able to handle moisture, humidity, dryness, natural summer heat, and cold weather with equal finesse. They're great for use on items stored outdoors, on fleet vehicles, on exterior walls and bulkheads, and on windows.
Some waterproof labels—especially the custom printed waterproof labels used on shipping containers—must also meet maritime regulations for submersion. During testing, these particular durable labels are stored underwater for months, and have to survive without losing adhesion, breaking down, or becoming illegible during the test.
Even when they're not used for industrial purposes, weatherproof labels have to be tough and durable. Some packaging labels, for example, have to resist both moisture (either in liquid or frozen forms) and cold that might otherwise deaden the adhesive or damage the substrate or inks, causing the labels to fall off or become unreadable. Mostly, these types of waterproof labels are meant to resist high levels of moisture: i.e., durable labels for deli containers, milk jugs, bath products, etc. In other words, consumer-grade waterproof labels are for anything that gets wet and cold, and needs labeling that can hold up to the challenge.
A waterproof label doesn't necessarily need to last years and years. It can be made from BOPP, which is a material meant specifically for packaging and point-of-use disposal. Flexible waterproof labels work best here, because they're conformable and easy to affix to products quickly. Most durable weatherproof labels required for outdoor equipment and goods are made from vinyl, which is the best choice for environments without high heat, given its durability and ease of use. When heat is a factor to consider, sturdier materials like polyester work better for durable weatherproof and waterproof labels.
In addition, weatherproof decals are an excellent option for items exposed continuously to the elements, like the glass of shop windows and automobiles. They work best when the durable label material is combined with a strong adhesive and inks that don't fade when exposed to sunlight.
Our blank and custom printed waterproof labels come in all formats: roll, sheet, preprinted, and blank. These durable labels tend to be white, but clear and silver-colored (matte chrome) labels are also available, especially in polyester (PET). Depending on the type of material you choose, you can DIY print waterproof/weatherproof labels with laser printers, inkjet printers, or thermal transfer.