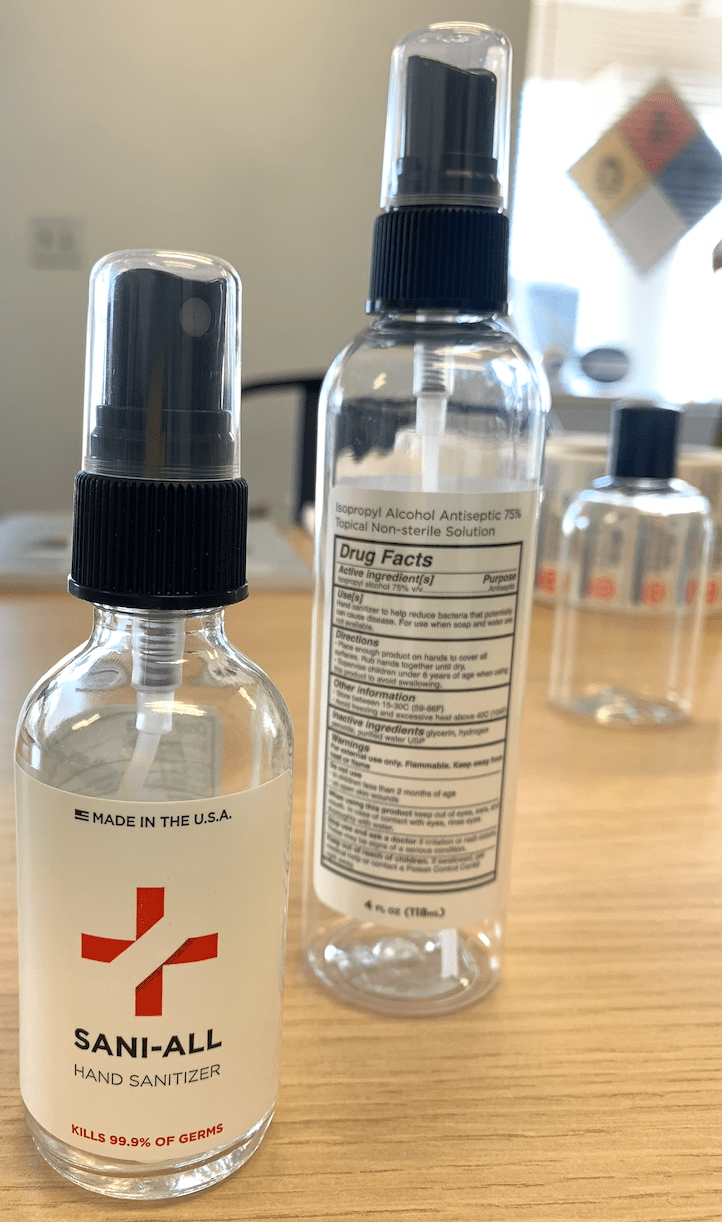 For years, Americans have been conscious of the need to sanitize our hands in public places. Now, as we battle COVID-19, hand sanitizer is such a necessity for good health that it's been know to sell out of stores in hours. Manufacturers are working overtime to make more hand sanitizer as demand goes through the roof, and we're constantly busy custom-printing hand sanitizer labels to meet the demand.
Our clients know that our hand sanitizer labels are top-of-the-line, made using sharp flexographic printing techniques that emphasize the medicinal uses of this necessary OTC gel. Our hand sanitizer labels are not only eye-catching, they clearly display the necessary drug facts, from the percentage of ethyl alcohol (the active ingredient), usually 70%, to the associated ingredients (usually including aloe and glycerin), recommendations for use, directions, and more. Any hand sanitizer labels should include all these at bare minimum.
Be sure to wash your hands a lot with soap and water, but in between, use hand sanitizer liberally to protect yourself and your skin from COVID-19. It's not just a good idea, it may save your life!
So contact us today for all your hand santizer label needs, and we'll provide a quite ASAP.