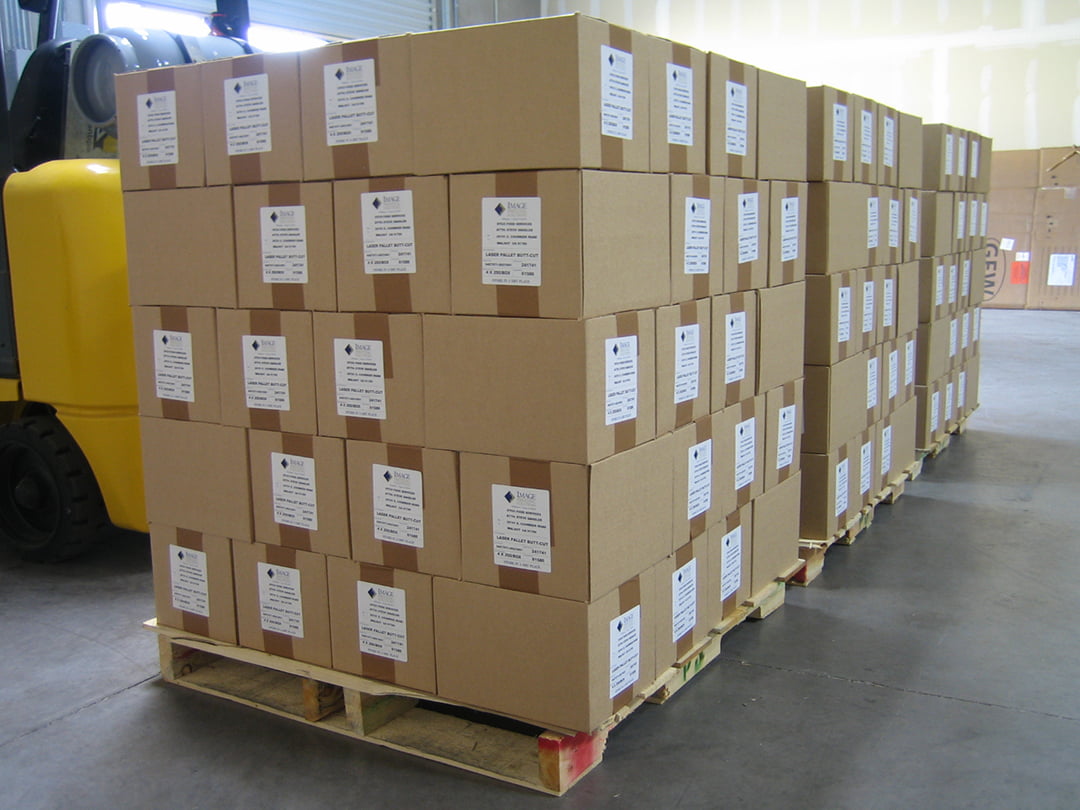 If your company manufactures, wholesales or distributes products that are prepackaged in boxes, then you'll likely require box labels to communicate information of it's contents. Etiquette Systems specializes in the industry niche of custom box labels. Box labels come in ranges of complexity from blank print it yourself shipping labels to retail quality full color box labels. They can come on rolls—for automated dispensing/application—or in letterhead sheets compatible for desktop laser and/or ink printers.
Additional to just content info, box labels are also useful for inventory control. This can mean bar-coded box labels for easy scalability of inventory count or possible routing destination. Or, if box labels are used for storage, you can use them in this same way for asset control.
If you're after the look of full coverage, full color boxes then you should consider box labels. Box labels are advantageous over preprinted boxes for a number of reasons. For starters, you can order box labels in short, low volumes where preprinted boxes have much higher minimums. There are little to no set-up charges involved when ordering custom box labels so, print amendments are a breeze.
Etiquette Systems supplies box labels to various industries that require specialized packaging solutions. Our box labels are used in food, beverage, pharmaceutical, health & beauty, chemical, medical and many other industries of the like. So, we're equipped to handle just about any sort of box labeling application. Please don't hesitate to inquire with us on whatever the challenge of your box label requirement.