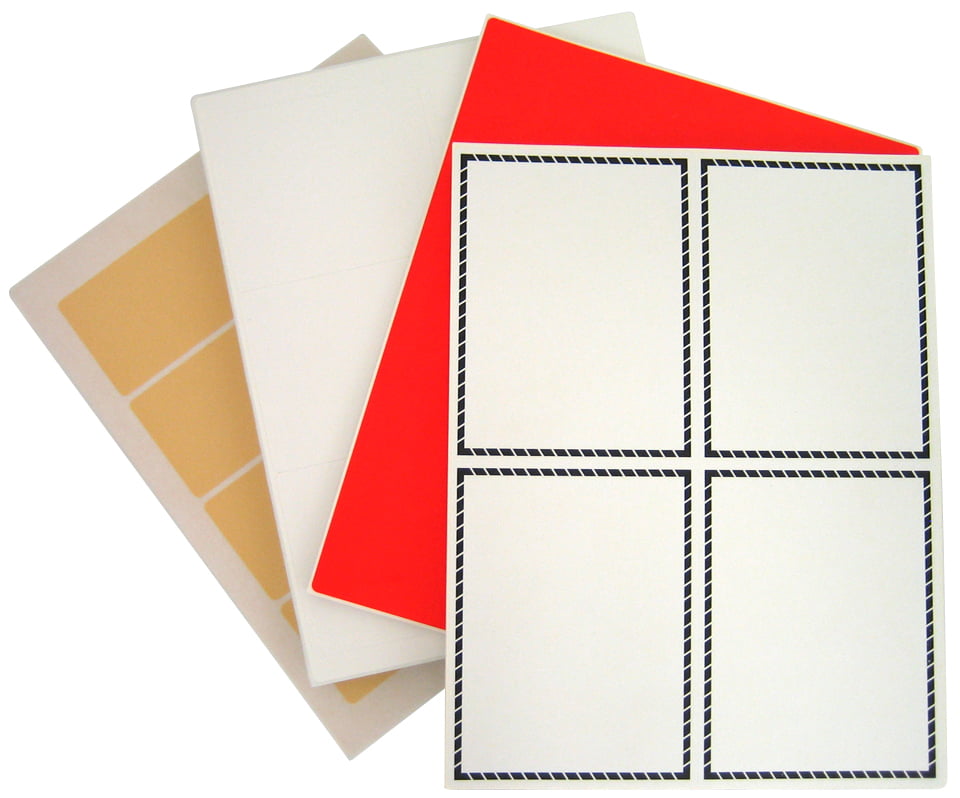 You may be wondering about the title. You see, our sheet labels are so cool they make Absolute Zero jealous, and they're cool in more ways than one. First of all, they're cool because they can handle the cold. All our sheet labelsinclude freezer-grade adhesives, so they're perfect for labeling refrigerated food, popsicles, ice cream, those catfish you caught last weekend, even your homemade frozen dog treats (plain yogurt, peanut butter, and mashed banana = Yum). Our plain paper sheet labels adhere at temperatures down to -40° F, and the coated paper and vinyl labels can handle down to -65°—or the height of North Dakota and Yukon winters, respectively. But more on that on our sister Freezer Labels site.
What's cooler about sheet labels is that they exist at all. For those of you belonging to the Baby Boomer and X Generations, cast your minds back to the time before 1981. You Millennials, imagine that CDs and DVDs hadn't been invented, much less decent cell phones and desktop computers. Yes, it was that scary back in the Dark Ages, when the only way to do DYI labels was to roll them into a typewriter and hope you could keep the lines even… unless you decided to hand-write every single one. The horror!
Then Jobs and Gates started competing to see who could make the best computer, the desktop industry was born, and someone invented laser printers that produced sharp, beautiful pages. Later, inkjets got just as good. Now there was a perfect reason to expand the world of 8.5″ x 11″ sheet labels, to make them in all sizes and shapes, and to create software to make it easy to print them on desktop printers. Now that's cool.
Need some blank sheet labels? Check our Sheet Labels page. If you're not fond of DIY labels, call us, and we'll print them for you for a reasonable fee. Let us know what you need and when, and we'll get a quote to you stat.