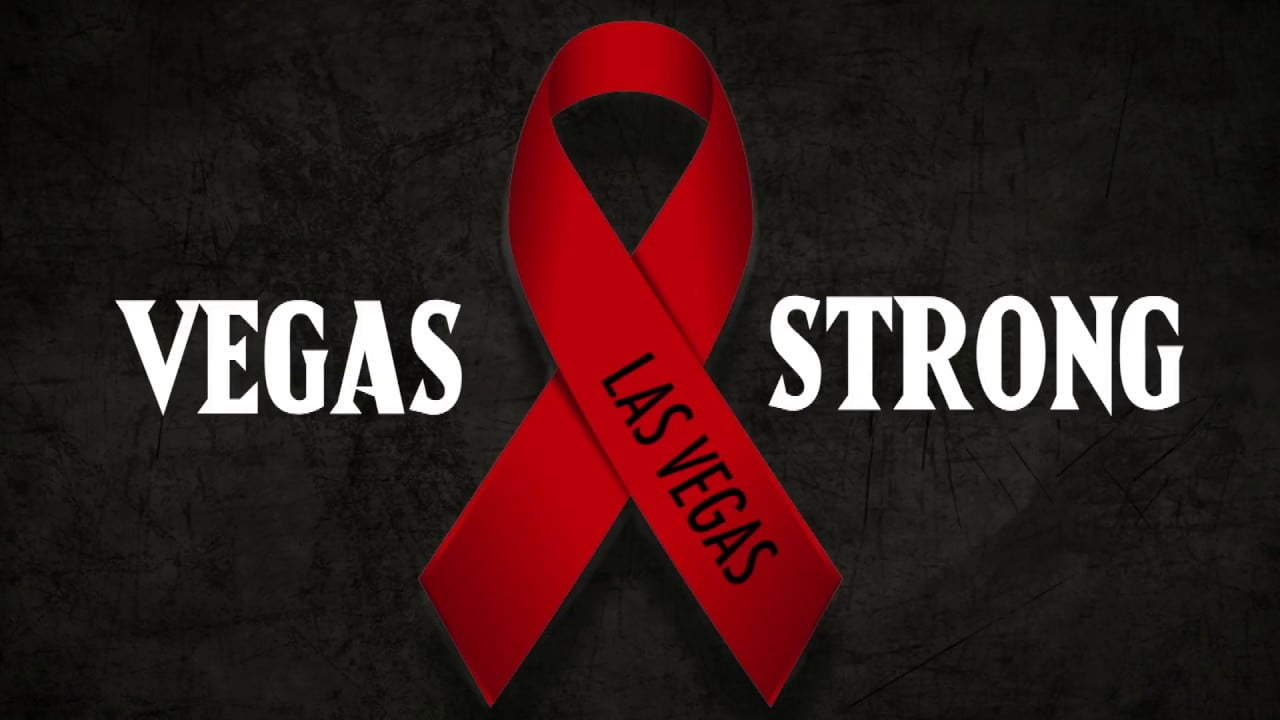 Las Vegas in Mourning
It's been ten days since Stephen Paddock broke out the windows of his top-floor hotel suite at the Mandalay Bay Resort and Casino, and started firing into the crowd at the nearby Route 91 Harvest Festival. As Vegas favorite Jason Aldean performed, the wealthy gambler used a literal arsenal of guns, purchased over a decade, to perpetrate the deadliest mass shooting in American history. For reasons known only to him, he proceeded to gun down hundreds of innocent people, killing 58—some of whom died heroes while protecting others from the gunfire.
The events of October 1, 2017 will never be forgotten in Las Vegas. Residents and frequent visitors alike are still in shock. For those of us who live in the Entertainment Capital of the World, this event quite literally struck close to home. I myself can see the Mandalay Bay from my patio. I know of other residents who were close enough to hear the gunfire.
We still don't know why Paddock decided to shoot all those people, who were strangers to him. He wasn't terminally ill, and apparently had no financial or relationship problems. Terrorist group ISIL (a.k.a. ISIS) has claimed responsibility, saying they "converted" Pollock months ago, and that this was a result of him following their orders. Maybe. But there's no indication that's true.
Whatever its cause, Paddock's shooting was a senseless occurrence—an act of pure evil.
But we must remember this: the good people of the world far outnumber the evil ones, and while those evil people may hurt us terribly sometimes, we can't afford to give up. Ever. Nor can we allow ourselves to overreact, and hurt others based on what we think happened or might have happened. So we, the good people of Las Vegas, must pick ourselves up, hold our heads high, and rebuild. We will take precautions to make sure this never happens again. As we move forward into our bright future, we do so knowing that while the Mandalay Bay tragedy will be permanently etched on our memories, we can get past it—as individuals, as a community, and as a state. We will hold these 58 victims and all the many wounded in a special place in our hearts, and do our best to live good, honest lives in an effort to honor their memory as well as ourselves.
At Etiquette Systems, we mourn for all of you who lost friends or loved ones to the tragedy. As painful as it may be, just know that they are now watching and loving you from a better place, cheering you on toward a successful, happy life. For those who were injured but survived, we send you our prayers and positive thoughts, and our support. To all those sick at heart because your city was violated, and who feel frightened for the future, we're there for you, too.
Some people call our hometown Sin City, perhaps for good reason. But right now we are a city that has been sinned upon in a most egregious way. We're still collectively stunned, and angry, and our grief is still palpable. But don't give up. Las Vegas is known for its tough, resilient, and above all optimistic populace. Don't lose that. As Jason Aldean went on to sing in his recent Saturday Night Live appearance, WE WON'T BACK DOWN.
Stay strong, keep your chin up, and keep moving forward into the sunshine of a new day.
Bogdan