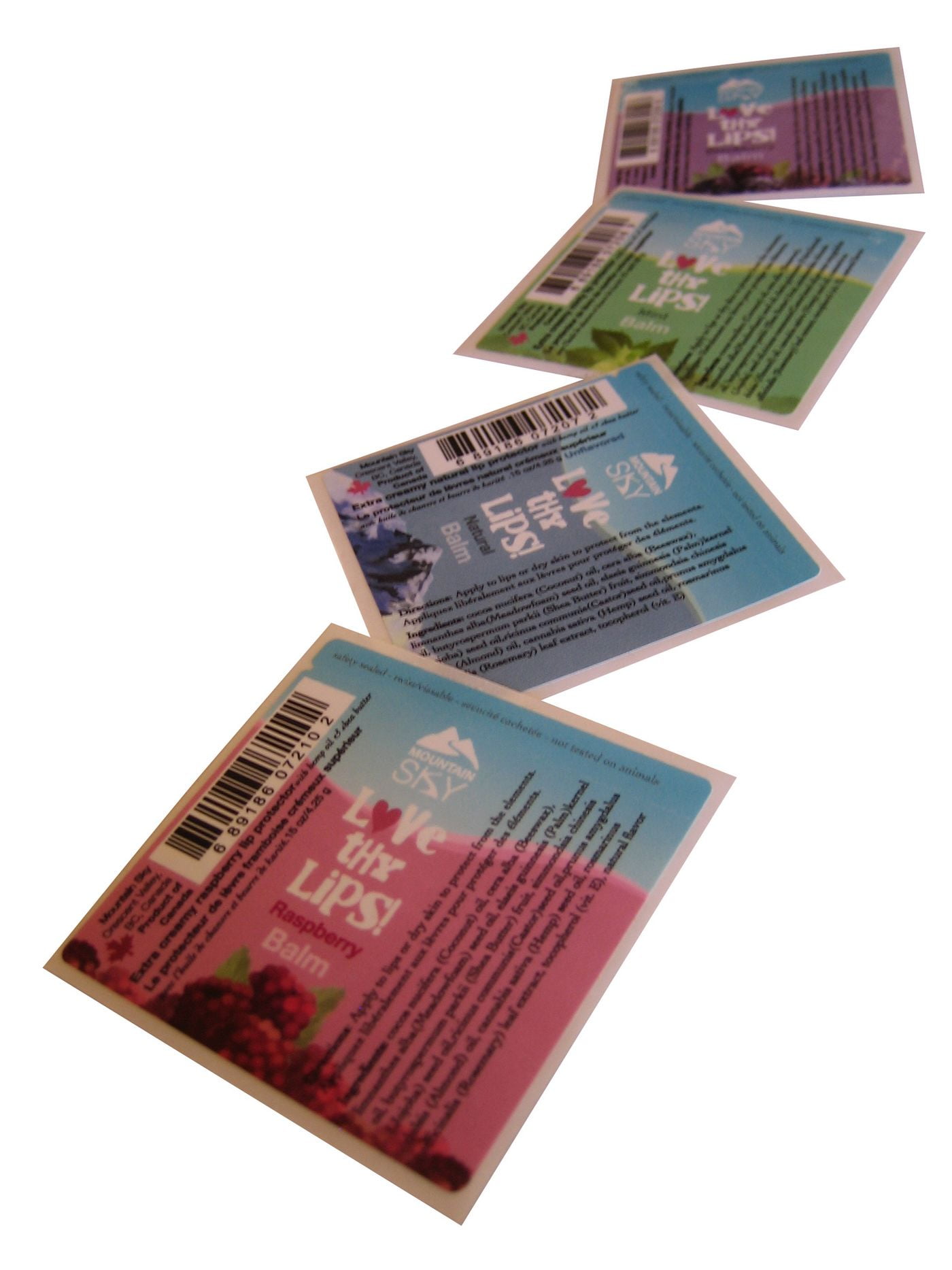 Lip balm is one of the wonders of the personal care world, bringing instant relief to lips chapped by sun, cold, or wind—but don't you dare call it ChapStick! ChapStick is an actual brand name, so your lip balm labels have to be unique lest the makers of ChapStick take offense.
We're prepared to help you explode onto the scene with custom lip balm labels the likes of which no one has ever seen before. All we need to do is coordinate with you on design, logo, colors, and the like, and it's off to the races. Whether you've concocted a special new formula and need just a thousand custom printed artisan lip balm labels for testing, or you're going into full bore production with custom beeswax lip balm labels, we've got your back (and front and sides, too). We can even create custom lip balm labels to rebrand white-label lip balms for your special promotional event, party, or family reunion. And whether you need lip balm tube labels, lip balm jar labels, or lip balm jar lid labels, we know how to help.
Like makeup and candle labels, custom lip balm labels have to have limited chemical resistance, wax resistance, and good, strong adhesives. The substrate can range from standard coated paper to BOPP, with flashy options like metallic labels and transparent labels (which disappear into the background to make your logo pop). And don't forget those warning labels telling people lip balm isn't meant for human consumption; alas, some people will eat anything, especially if it's minty.
If custom printed lip balm labels aren't your thing, we'll be happy to provide blank rectangular lip balm tube labels or circular lip balm jar lid labels that you can print on your own laser or inkjet printer. Our blank lip balm labels are just as sturdy as our preprinted lip balm labels. So: how can we be of lip service today?