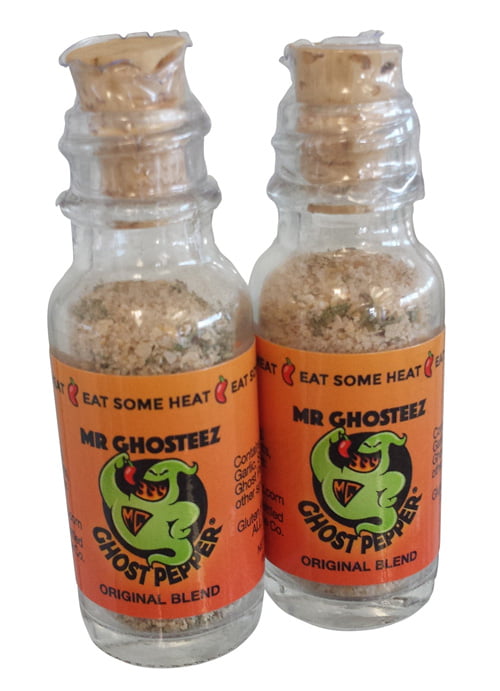 Want to kick your spice and seasoning labels up a notch? No need to hire Chef Emeril, just check in with Etiquette Systems! We can take your "run-of-the-peppermill" spice and seasoning labels and make them something unique and special. And these days, that's more important than ever before.
You see, it doesn't matter if you've got the best lemon/lavender infused cardamom-cinnamon seasoning mix in the world if no one knows about it. So one of your top marketing methods has to be custom printed food labels that make your products POP on the shelf. Even if you're the only company with that particular seasoning mix, no one's going to buy it if they don't know it exists. You'll want seasoning labels that really stick out like a sore thumb. We don't have the technology for food labels that actually reach out and grab someone—yet!—so your next best option is to make your product containers visually appealing, giving them colors, slogans, and logos that catch the eye and heart.
Everyone knows the red-and-white of McCormick spice and seasoning labels, or Morton Salt's girl with the umbrella. What will set your spice labels apart from the rest, and encourage people to purchase your brands above all others? To do that, you'll need custom printed food labels with intriguing elements that draw people in, just like a great headline pulls people into a newspaper story. We'll be happy to lend our expertise to help you choose your best possible logos, graphics, colors, and more for your custom printed spice and seasoning labels.
Spices and seasonings tend to be dry, so typically your biggest worry in terms of label damage will be abrasion from spilled products and wear-and-tear as products are shipped, shelfed, and otherwise handled. In most cases, a nice glossy paper substrate using colorfast inks and sturdy but everyday adhesives will be more than sufficient for glass, plastic, and even metal spice and seasoning bottles and jars. Aside from the basic design elements, your real concern for spice and seasoning labels will be label shape and extras. Extras may include transparent substrates that fade into the background, leaving the logos and lettering of your spice labels and seasoning labels bold and obvious against a clear background. And it can't hurt to add some reflective metal foil to your custom printed labels to attract the eye.
Designing and choosing your spice and seasoning labels can be deadly serious and fun at the same time, since there's the element of challenge in beating out everyone else in what's typically a crowded market segment. We'd love to help you crush your competition with the perfect custom printed labels! Just call us or email us for a quote, and we'll get right on it.